I haven't posted anything for quite some time now. I had professional help lined up to help mock up the passenger side but he ended up being too busy, so that was a minor set back. I guess the plus side to that is that I still can say that I made them to my design, with lots of helping hands, literally, its nearly impossible to hold all of those tubes into position alone. I wanted to run all the tubes to one side or the other of the steering shaft, but the collectors wouldn't fit through and it wasn't working for the equal length thing either. I ended up running the front two cylinders inboard, and the rear two outboard kind of like the passenger side.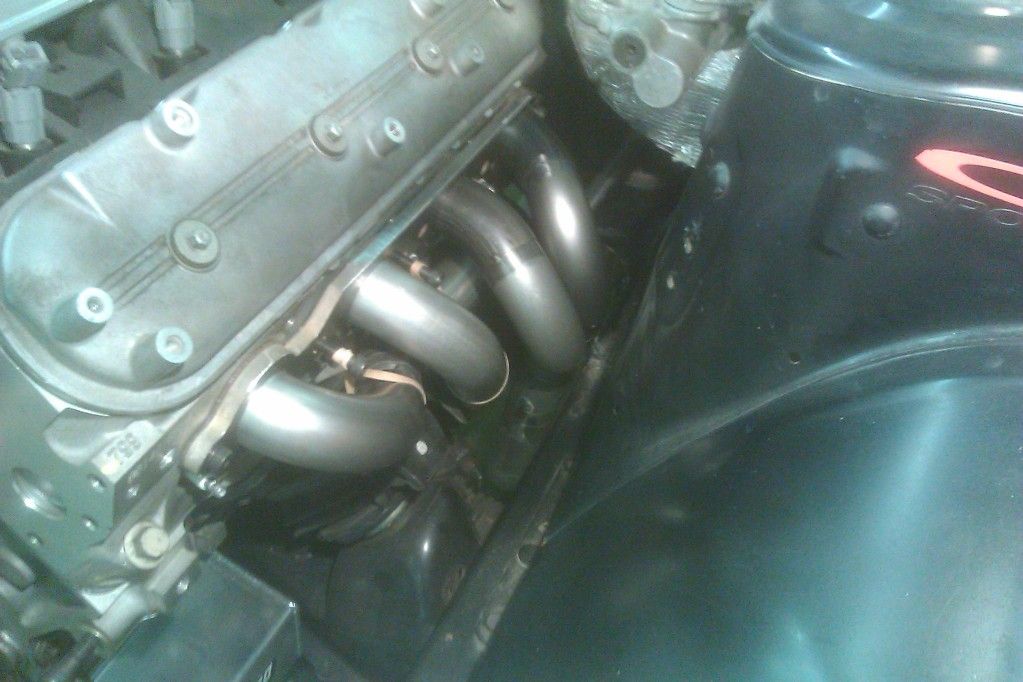 This picture makes me wish I would have taken a picture of the headers outside of the car, the front two cylinders looked like snakes.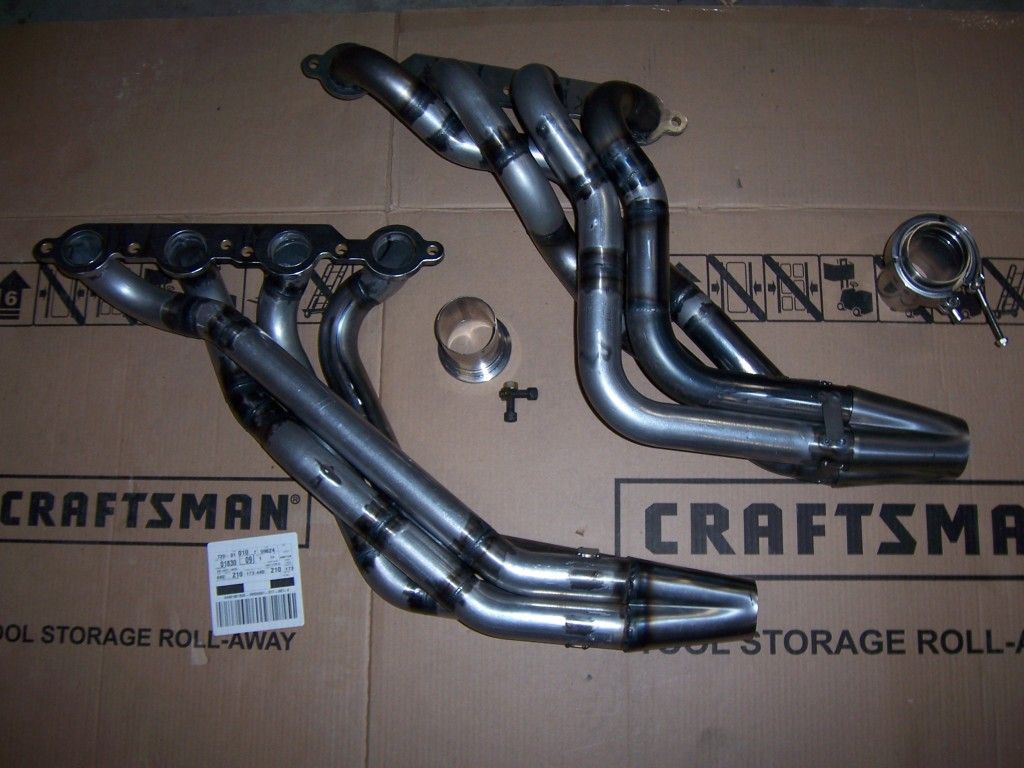 Both sides outside of the car.
See the steering gap, I'm hoping its enough, but if I have any problems I'm just going to stiffer motor mounts.


I still need to check the fit one last time on the car before the final weld on the flanges, everything should be good, but once its tig welded all the way around its a lot harder to go back.