My current project on this build is attempting to make a set of long tube headers. I started with a 1-3/4" OD long tube header kit from Summit Racing, a set of 3/8" LS1 flanges and two 180 degree J-bends from Jegs. The long tube header kit has tubes that are bent for a small block, probably to go in something pretty large, like a monster truck, because when I placed one of the pipes in the 240 it hung under the car about 2". For this project I'm not sure if the kit was the way to go, but for about $100, after cutting the tubes up, I have a lot of bends to work with. Also I was unimpressed by the fit of the collectors so I purchased a set of Megs formed merge collectors and merge bullets, these are beautiful pieces.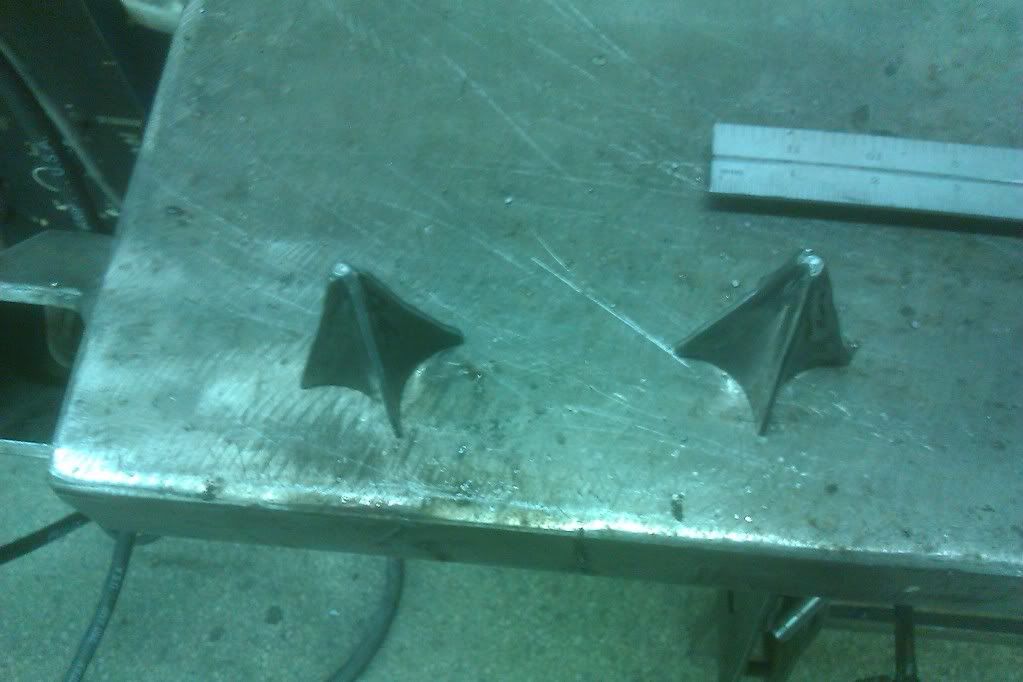 Megs Merge Bullets after welding.
I was happy that I had called them they pointed me in the right direction for my power goals and my usage of the car. As a result I am using smaller than typical collectors and going with a 2-1/2", the same size as my Y-pipe. But with the tighter collectors I am going to have to make sure to have a good equal length design for my header tubes. So far this has been extremely challenging.
Update: I've made a new tool tonight that should help ease the process a little. I made and adjustable collector holder to hold the header collector in position.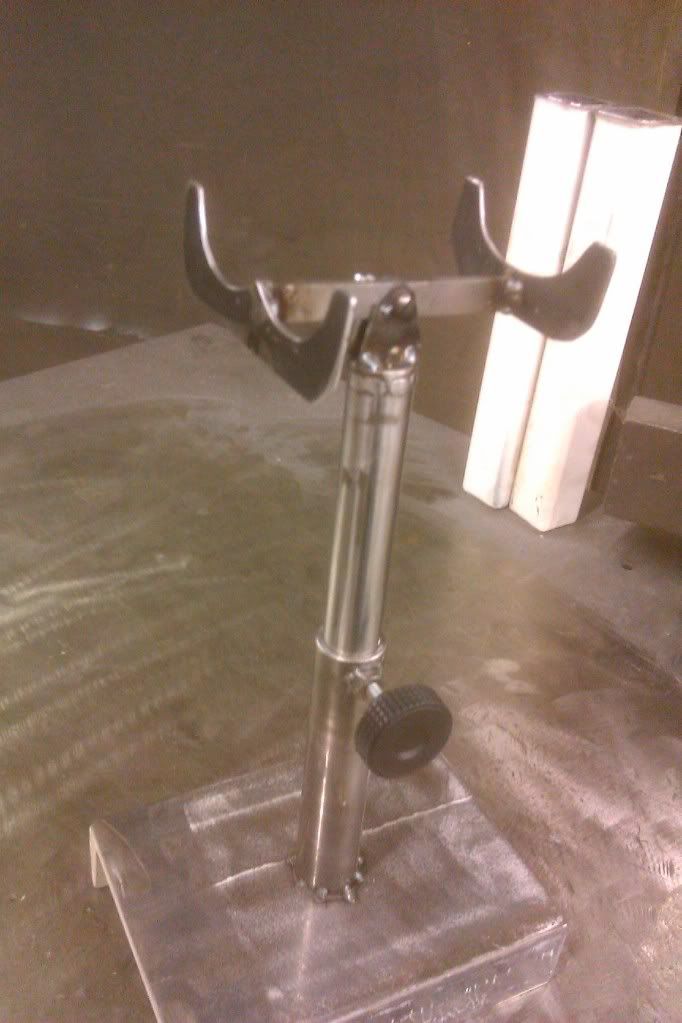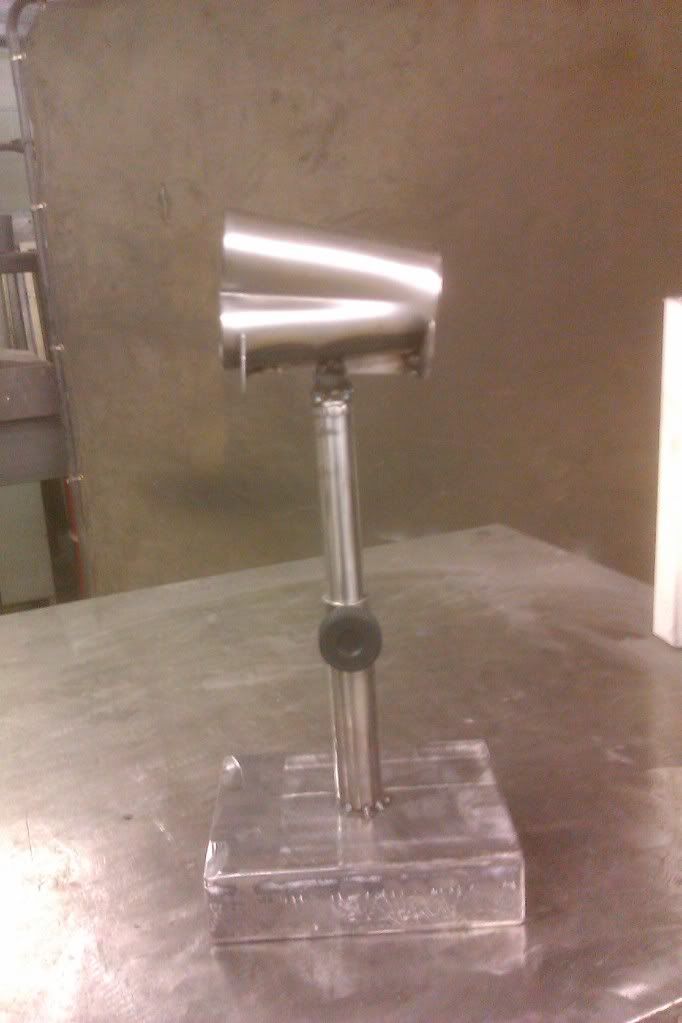 To be continued....pictures coming